The spring escalation has definitely arrived in Afghanistan this weekend, with officials confirming that eight NATO soldiers were killed on Saturday alone and Taliban spokesmen threatening more attacks to come.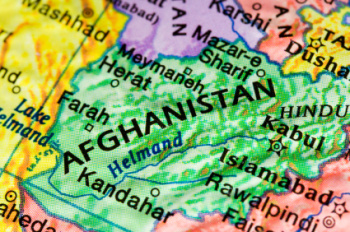 Two attacks in Southern Afghanistan left a total of three soldiers killed, while a suicide bombing in Laghman Province, reportedly carried out by an attacker who was an Afghan soldier, killed five NATO soldiers and four Afghan soldiers.
Taliban spokesman Zabiullah Mujahid said the suicide bomber had been in the army "for years" as a sleeper agent before carrying out the attack, but had just been moved to the base in the past month.
Another Taliban spokesman, who was not named, said that the group intends to launch a number of additional attacks going forward. He said those attacks would target both Afghan officials and security forces.
Violence in Afghanistan traditionally drops somewhat in the winter, as the nation's lack of infrastructure forces insurgents to winter over on mountains. 711 NATO soldiers died in Afghanistan in 2010, most in summer and autumn. 131 NATO soldiers have died so far in 2011.