Syrian President Bashar Assad's promise to end half a century of "emergency rule" in the nation once again came with no specific date for actually doing so (hinting at a move in the next week or so), and unsurprisingly, protesters continued to mass in the streets demanding this reform and others.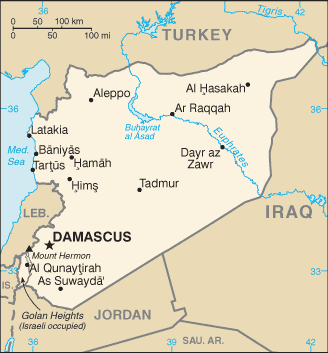 Opposition leaders have little faith that the Assad government will actually follow through with its pledges, and they said they believed the new legal system aimed at replacing emergency rule would probably curb political freedom even more than what is already in place.
Security forces opened fire on protesters near Talbiseh and Latakiya, killing 13 and wounding an unknown number of others. Thousands took to the streets again over the weekend, but as usual the largest protests were on Friday.
Reports said that the rallies on Friday drew over 100,000 nationwide, and demonstrators marched en masse against Damascus. The Friday protests were largely peaceful, though police did fire tear gas at the crowds.