Top French and British officials are pressing for an escalation in NATO's war in Libya, citing the lack of a ceasefire between the two factions as justification to "do more." French FM Alain Juppe also pressed for more NATO member nations to participate in the war.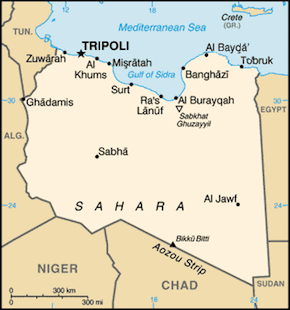 Of course the calls for escalation mean further backing for the rebel forces, and the reason there is no ceasefire is because those rebel forces rejected an attempt by the African Union to negotiate the ceasefire.
French Defense Minister Gerard Longuet also expressed annoyance that France and Britain have been left doing most of the fighting in the war, since the US moved into a "support" role. The war has been going on for over three weeks now.
Of course, it was British and especially French officials who were angling for the war in the first place. French President Sarkozy even threatened to launch similar wars using Libya as a precedent. With the calls for escalation already coupled with suggestions of fatigue, it seems unlikely that the future wars will happen.