Violence has continued against protesters in Syria on Sunday, as the demonstrations have spread in the coastal town of Baniyas. At least four were killed as the Syrian army sealed off Baniyas, and scores of others were wounded as gangs, apparently loyal to Bashar Assad, attacked the crowds.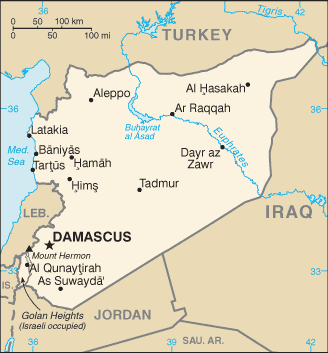 Baniyas is a relatively small but key town, with one of the nation's largest oil refineries. The protesters have been demanding massive reforms and a transition to a more representative system of government.
Tens of thousands of demonstrators are now reported nationwide in Syria, a significant increase over the few hundred who marched in a relatively anonymous southern city three weeks ago. The violence against protesters seems to be reliably increasing anger against the regime and swelling the number of demonstrations.
Meanwhile, Bashar Assad took to Syria's state media today, insisting that the nation is moving toward "comprehensive reform" and seeking advice from European nations on how to go about it. Whatever those reforms will be, they are clearly coming too slowly for the protesters.