Faced with rallies across Cairo which some estimated were upwards of a hundred thousand demonstrators demanding reforms, the Egyptian military junta attacked Tahrir Square Saturday morning to disperse protesters.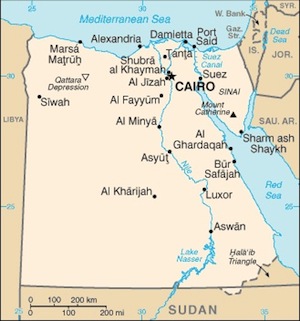 The troops march in force on Saturday morning, firing mostly into the air and sporadically into the crowds. In the end the protesters fled the square, and at least two were reported killed. 15 others were wounded.
Witnesses also report that the military had arrested a number of soldiers and other military officers who had attempted to take part in the protests. The demonstrators tried to protect some of the officers from arrest, sparking additional clashes.
The protesters were mostly demanding that the junta follow through on its promises of reforms after the ouster of long-time dictator Hosni Mubarak. Some, however, are growing increasingly impatient, and demanding the ouster of junta leader Field Marshall Tantawi as well.