At least four Pakistani soldiers were killed today in fighting in the Mohmand Agency, and 57 others, described by officials either as "militants" or "Taliban" were also reported slain. The deaths came as the military escalates fighting in the key tribal area.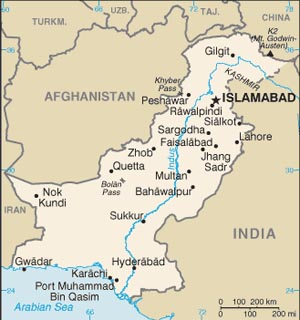 The identities of many of the militants, however, appears largely speculative. While 17 were killed in firefights (10 in Baizai and 7 in Dabori), the other 40 were killed in the shelling of an area assumed to be a militant hideout.
The figures were immediately disputed by a Tehreek-e Taliban Pakistan (TTP) spokesman, who claimed that many more security forces casualties occurred than the military was admitting. Such differing tolls are extremely common in the tribal areas, which are virtually bereft of independent journalists.
The Mohmand Agency borders both Bajaur and the Swat Valley, and is considered a high priority for Pakistani security forces because of its close proximity to the major city of Peshawar.