The "Joint Meeting Parties" Coalition (JMP), a political bloc which has a number of key figures in the Yemeni protest movement, today spurned an offer by the Gulf Cooperation Council (GCC) to negotiate a peace deal with President Ali Abdullah Saleh.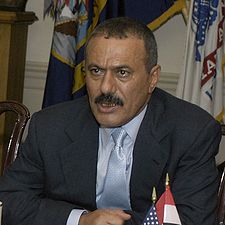 The JMP explained its position by saying it was not authorized to negotiate in the name of the broad coalition of Saleh's opponents, and that rather they are holding out for what everyone else is, the immediate resignation of Saleh.
The GCC announced its effort to negotiate a settlement in Yemen on Sunday. Though Yemen is not a GCC member, they are on relatively good terms with the bloc, and border Saudi Arabia, which has been keen to keep the area immediately around it from giving in to protests.
The move is somewhat surprising, however, as President Saleh's previous efforts to convince Saudi Arabia to impose a solution of the crisis was rebuffed, and Saudi officials suggested that Saleh had been in power long enough and his ouster "makes no difference" to them.