Fueling the already enormous anger across Afghanistan over NATO night raids, Governor Rahmati of the Sar-e Pol Province has reported that a raid last night in his province killed six civilians and wounded four others.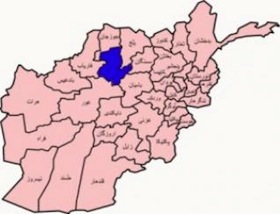 The US insisted that everyone killed was an "insurgent," while NATO said they were still looking into the identities of those slain but claimed that the slain men "fired at the forces first."
Which is fairly common in night raids, because the troops do not generally identify themselves and are often mistaken for burglars or kidnappers. When they see residents in the house with weapons drawn, this almost always ends in a mass killing.
Sar-e Pol Province is a northern province which has seldom seen fighting during the 10 year long Afghan War, and the night raid is probably considerably more troubling for locals here than in cities like Kandahar, where violence is a daily reality of life.
All the same, the night raids have been hugely controversial across Afghanistan, with locals angry that NATO is so willing to enter their homes uninvited and angrier still at how often these incidents end with civilian deaths and US denials.