In comments Monday to the Anti-Defamation League (ADL) annual leadership conference, President Obama's top Mideast aide Dennis Ross insisted that the Obama Administration has been "consistent" in its opposition to recognizing Palestinian statehood.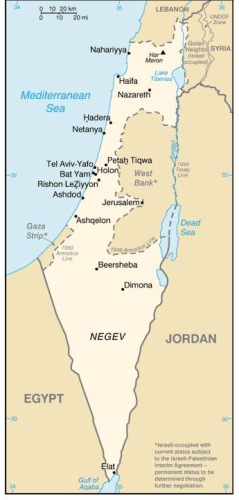 Ross insisted that a Palestinian state could never be created by a UN resolution, but only through agreement by the Israeli forces to tolerate its creation. The Palestinian Authority has been pushing for international recognition.
But this effort is coming not as a way of undercutting direct talks with Israel, but as a consequence of those talks breaking down in September when Israel restarted the settlement construction. Israeli officials have repeatedly insisted since them that peace is entirely impossible, and many in the government have ruled out ever allowing Palestinian statehood.
Early in 2009 President Obama talked up the possibility of allowing a "demilitarized" Palestinian state, but after some half-hearted attempts to convince the Israeli government to stop expanding settlements into the territory of that future state failed, the idea seems to have been dropped. The official stance now seems to echo previous administrations, praising Israel on general principle while condemning the PA for taking grievances to the UN.