At least 14 Pakistani soldiers were confirmed killed on Monday in the Khyber Agency of the Federally Administered Tribal Areas (FATA), when they were ambushed by militant fighters near the Afghan border.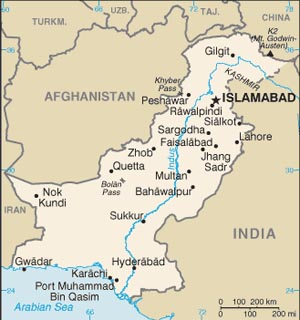 Officials say that the convoy was returning from a mission when it was attacked, not far from Peshawar. They also claimed a number of militants were slain in the attack, but exactly how many or who they were is unknown.
Two of the slain were a colonel and a captain in the Frontier Corps, a paramilitary force the Pakistani government uses in the tribal area. The troops were searching for militants in the area before the ambush.
Indications are that a number of the casualties were accidental, when the troops sought to return fire with a mortar which jammed and exploded on them. So far no group has taken credit for the attack.