Israeli Prime Minister Benjamin Netanyahu expressed "regret" Tuesday after Israeli attacks on the Gaza Strip left eight people, including a number of civilians, dead and 13 others badly wounded.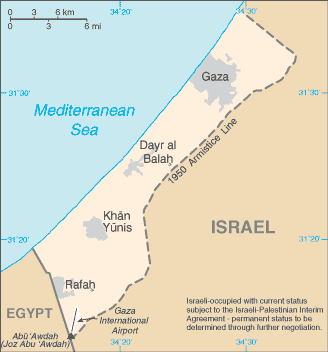 Israeli officials insisted that four of the slain were all "field commanders" for a militant group, but the other four have been confirmed to be civilians, including two children who were playing soccer at the time.
The strikes destroyed one family's home and also hit the nearby soccer field. Israel promised an "inquiry" into the killings but insisted that they were within their rights to launch the attack.
The killings have escalated tensions between the two sides, which have been trading fire over the past several days, and the Hamas government in the Gaza Strip promised to get revenge for today's killings.