Syrian police opened fire on protesters with live rounds today, according to witnesses, as the Assad regime struggle to tamp down the growing unrest of the past several days. At least one was killed Sunday, on top of the six slain on Friday.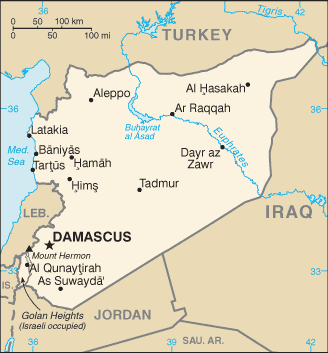 Friday's killings, in the small southern town of Daraa, seem to have fueled major anger amongst the local population, and swelled rallies to several thousand. Some also set fire to the ruling Ba'ath Party's headquarters in the town.
The Assad government sought to calm the crowds with a promise to release the 15 children detained over the past two days for involvement in protests, but with scores of other protesters in custody and a long list of demands, it seems the situation is bound to grow, as it has in so many other Middle Eastern nations.
The government also sought to prevent further anti-regime graffiti being produced, announcing a new requirement for anyone who wants to buy paint to register with the secret police. This has only added to the anger, as a chief complaint of protesters was the need to secure police permission before buying property in Syria.