Speaking Wednesday to the House Armed Services Committee, Gen. David Petraeus insisted that efforts by Congress to get the massive budget deficit under control are jeopardizing the ongoing war in Afghanistan.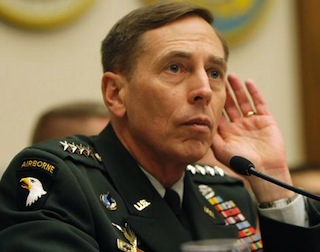 Petraeus insisted that proposed cuts to the State Department and in particular USAID, which are under increased scrutiny over massive fraud, would threaten the overall goals of the Obama Administration in the nearly decade long war.
Which of course raises questions about what exactly the mission is, and while this was not directly addressed by the general, he said some upcoming recommendations to President Obama would take this into account.
The big question right now, however, relates to the July 2011 drawdown, which has been repeatedly and loudly downplayed by the administration. Though other officials suggested that the drawdown would include only non-combat troops, Petraeus said that there would "probably" be some combat troops included as well.