At least 37 people were killed and around 40 others wounded today when a suicide bomber attacked a crowd of people outside the Afghan National Army base in Kunduz Province. Though a number of civilians were also killed, it appears that most of the casualties were recruits.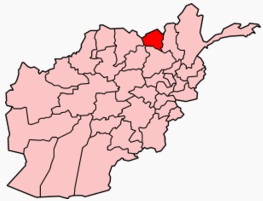 The strike came amid growing warnings from the Taliban for Afghans to neither join the security forces nor associate with them, and it seems the ability to launch such attacks is fueling frustration for officials, such as Provincial Council head Mahbobullah Mahbob, who said he is "really afraid that one day I, too, will get killed."
The attack was just the latest in a growing number of attacks in Kunduz that have killed large numbers of people. On Friday the Kunduz Provincial Police Chief was slain along with two of his bodyguards by a suicide bomber.
The Kunduz Province is in the far north of Afghanistan and was once an extremely calm region with little Taliban influence. As the war has dragged on, however, the Taliban has established a foothold even here, causing major problems for NATO nations that deployed there in the hopes of avoiding combat.