Threats and a massive police presence kept the protests in Saudi Arabia on its first "day of rage" to a comparative minimum, with the only major demonstrations along the gulf coast in the east of the country.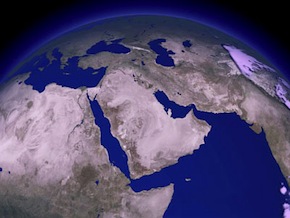 Protesters had hoped to see the rallies expand across the nation, but the threat of violence, coupled with a sermon in the capital city by the nation's top cleric insisting the regime "rules by God's will" and warning that protests were a sin, kept that from materializing.
The Friday protests don't appear to have been that much larger than what has been happening in Qatif all week, and which were already being met by gunfire by the security forces, and arrests of the protests' leadership.
The regime insisted, however, that the shootings were perfectly appropriate, and that the police who shot the protesters were acting in self-defense. Human rights groups had condemned the shootings against demonstrators as unacceptable.