The Tunisian govenrment has announced that it is ending its long-standing ban for the Hezb Ennahda, an Islamist political party inspired by the Muslim Brotherhood, a popular Egyptian religious faction.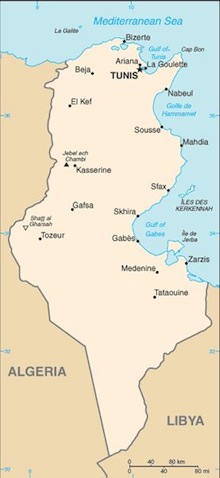 The movement was founding in 1981 and ran as an opposition party in the heavily disputed election of 1989, netting nearly 20% of the vote before being banned by the Ben Ali regime. Most of its members were arrested or fled into exile.
The group is led by founder Rachid Ghannouchi, who is no relation to recently deposed Interim Prime Minister Mohamed Ghannouchi. Rachid had lived in exile before returning to much fanfare last month, and insists the party doesn't have any designs of the presidency, but rather seeks to rebuild its grassroots support in the upcoming vote.
The Tunisian interim government has been slow to enact promised reforms since the ouster of Ben Ali in January, and has faced a growing number of resignations from opposition figures, who say the government is setting the stage for an election largely favoring the incumbent backers of Ben Ali, who have retained most of the major positions.