The virtually daily protests have continued apace in Yemen, with security forces opening fire in front of Sanaa University and killing two young men who were believed to be leading the protests there.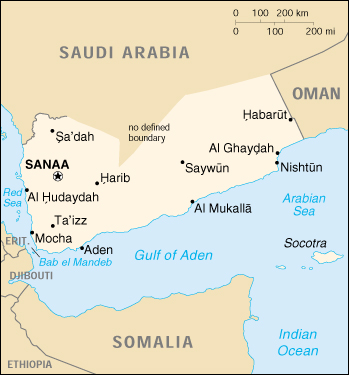 The killings sparked further clashes, with at least 20 other people reported wounded. Eventually the number of protesters rallying across the country reached into the tens of thousands once again.
Yemenis have been protesting for weeks, demanding the ouster of long-time dictator Ali Abdullah Saleh, and major political reforms. The protests have sparked a pledge from Saleh not to run for reelection again.
At the same time, Saleh has condemned the protesters for the violence, even though the killings have been exclusively protesters, and has promised that he won't be forced out by the "anarchy" of the protests.