Thousands of protesters were reported in the streets of the Moroccan capital city of Rabat as well as the major cities of Marrakesh and Casablanca, demanding major changes to the constitution.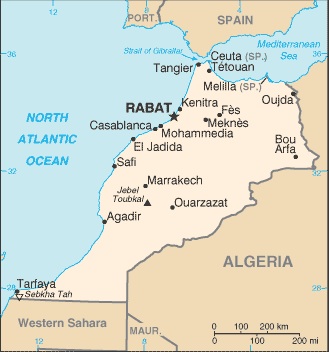 The protesters were part of a group called the "February 20 Movement for Change," the latest Facebook organized uprising against a long-standing government that included calls for major reforms and free elections.
The primary demands for the protesters were that King Mohammed VI give up some of his powers and that corrupt officials be removed from office. The protests were the biggest in Morocco so far.
The Facebook protests were initially organized by a youth movement angry with rising unemployment, but the group was also jointed by both a banned Islamist faction and the nation's leftist opposition, both of which are keen to see changes to the existing regime.