A four day NATO offensive in Afghanistan's Kunar Province has left at least 64 innocent civilians dead and several others wounded, according to both the provincial governor and the provincial police chief.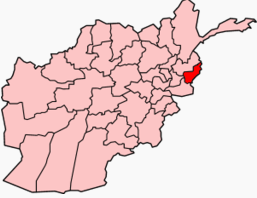 Gen. Ziayi, the police chief, said that of the slain, 15 were men, 20 women and 29 were children. The governor later confirmed the overall total but reported only 26 children, with 16 men and 22 women.
The public health director for Kunar says that eight civilians are still being treated for major injuries sustained in the offensive, including four children. He also said that officials have called on the Red Cross to investigate the attacks.
NATO has also promised an investigation, but insisted that they had video showing their ground troops killing "36 armed insurgents." Since this was just one incident over the course of four days of offensives, it is unclear why they thought the existence of such a video would refute the claims of massive civilian deaths.