Another round of rising violence was reported today as tens of thousands of anti-government protesters took to the streets across Yemen, demanding the ouster of long-time dictator Ali Abdullah Saleh.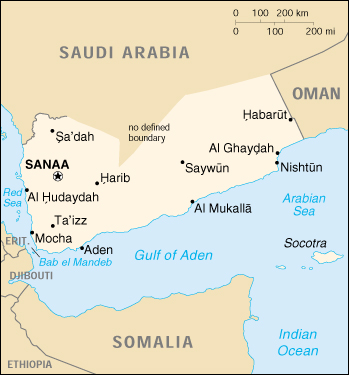 Attackers reportedly from the ruling party, threw a hand grenade into a crowd of protesters in the city of Taiz, just south of the capital, and that killed two people and left dozens of others wounded. Other attacks by police left at least four dead in Aden, bringing the toll to six.
Police insisted that the grenade thrower was being held "for questioning" and declined to answer questions regarding his affiliation with the ruling party. The government also declined comment on the Aden killings.
But as has been so often the case lately, the violence did not deter the protesters, and rallies continued across the nation into the night. Yemen's opposition, it seems, is willing to take all that the Saleh government will throw at it, and more.