As the Egypt-style publc protests continue to grow in Yemen, the government of Ali Abdullah Saleh has continued, through threats and censorship efforts to play the role of the brutal dictatorship to a tee.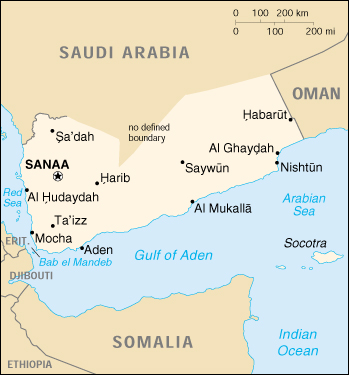 Today was "send the police out to shoot the protesters" day, which was tried in Tunisia, and failed miserably, and then tried again in Cairo, where it didn't work either. Still, 2,000 police flooded into the streets of Sanaa today, opening fire on the protesters and leaving at least two dead.
With the biggest protests reported in Sanaa's Tahrir Square, others also cropped up in a number of other parts of the city, including large numbers of students at the university. The students were unable to march to the square, however, because police locked the gates of the university to prevent anyone from leaving.
Yemen has been facing growing protests across the nation, and has also sparked a new round of rallies in South Yemen calling for secession from the nation. The rest of the nation is, at the moment, rallying for the ouster of Saleh and democratic reforms.