At least 35 security force cadets were killed and 54 others were wounded today when a suicide bomber targeted the Punjab Regiment Center in the Pakistani city of Mardan, near Peshawar. The Taliban claimed credit for the attack.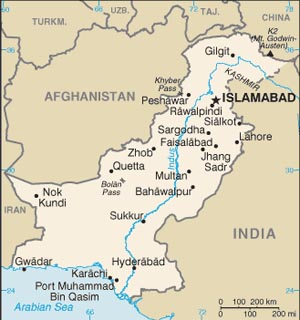 According to officials, the attacker was a teenager dressed in a school uniform. The site had long been considered a prime target for an attack and was heavily secured, but the attack managed to pass through at least six checkpoints to get to there.
Pakistani Prime Minister Yusef Raza Gilani shrugged off the seriousness of the security lapse as a threat to recruitment, saying the attack was so cowardly that it "cannoy affect the morale of the security agencies."
But the apparent ease with which the attack was carried out will likely spark further concerns across the Swat Valley that, despite multiple military offensives, the situation is far from secure and attacks can, despite all efforts to the contrary, happen anywhere.