One certainly can't fault the Justice Department for lack of effort when it comes to trying to hang a political dissident out to try, but the results of the continuing investigation into Julian Assange are still turning up nothing.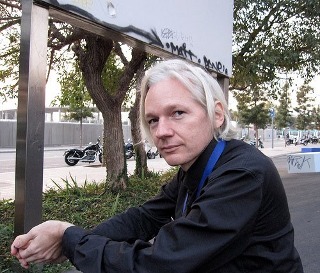 Indeed, nearly three weeks ago the administration was forced to admit they had "no evidence" of any links between Pfc Bradley Manning, the presumptive leaker of the WikiLeaks cables, and Assange, the WikiLeaks founder who many US officials are calling a "terrorist" for embarrassing them so badly.
Fast forward to today and officials are again conceding that their intensive probes into the Manning, Assange ties have still come up empty and that they don't really have the juicy evidence against the Australian citizen their rhetoric would indicate.
The administration from the start was portraying Assange as a villain who "took advantage" of Bradley Manning, but increasingly the evidence points towards a reality where, disillusioned by the corruption he saw in Iraq, simply sought to inform the American public of what was really going on.