Speaking today at a Pentagon news conference, Gen. David Rodriguez, the second in command of the ongoing NATO occupation of Afghanistan, insisted that despite spending the last nine years harping about it, the US doesn't really need Pakistan's help in the war, and can win witbout them.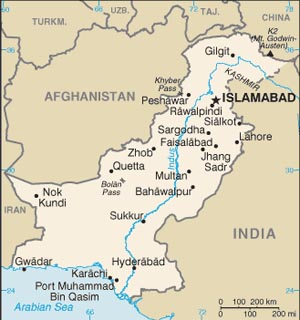 "That's not a mission stopper in my mind," insisted Rodriguez, which may surprise the Pakistanis because the Obama Administration has been repeatedly, angrily demanding more and more destabilzing offensives in Northern Pakistan since taking office, and the Bush Administration was largely blaming its own Afghan failures on Pakistan.
He also insisted that the US would not have to launch a ground invasion of Pakistan's North Waziristan Agency, which will be a considerable relief to the Pakistani government, but did hint at more escalations of drone strikes in the region, to "decrease the impact of the safe haven."
Interestingly, however, Rodriguez also predicted the "typical" major increase in violence would come again this spring, which would be particularly troublesome in this case because the winter lull that normally precedes the spring violence never came, meaning the increase will just be a new escalation of the overall war.
Last 5 posts by Jason Ditz