Three foreigners were among the nine people killed today when a suicide bomber hit a supermarket in the diplomatic region of Afghanistan's capital city of Kabul. At least 13 others were reported wounded.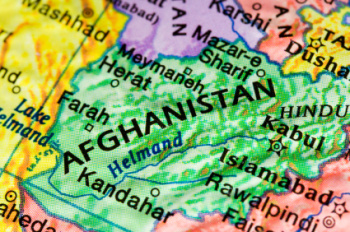 According to Taliban spokesman Zabiullah Mijahid, the attack on Finest Supermarket targeted the chief of Blackwater security forces, whom they believed to be in the supermarket at the time. Blackwater confirmed having personnel in the area, but insisted none were amongst the casualties.
The attack was met with a condemnation by President Hamid Karzai, but also prompted anger from locals, not just for the Taliban launching the attack but for the security forces and 150,000 foreign occupation forces being unable to secure even the diplomatic portion of the capital city.
"You can't even provide security in Kabul; how can you secure the whole country?" one local was quoted as saying. Officials largely shrugged off the attack, and repeatedly insisted that security in the country is still showing "progress." The claims seem no more convincing today than they have been recently.