Though most of the world's attention seems to have moved on from Tunis and are now watching the Tunisian style revolts emerging across North Africa and the Middle East, but the situation hasn't completely stabilized in Tunisia yet, where police attacked protesters in front of the prime minister's office.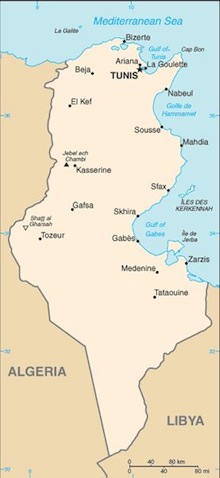 Reports say the riot police beat several of the protesters and destroyed a makeshift protest camp in front of Prime Minister Ghannouchi's main office, while police and soldiers moved against smaller protest camps in front of other offices across the city.
Though a complete shuffle of the cabinet by Ghannouchi, now the nation's de facto leader, appears to have appeased some, others are still rallying for him to resign as well, and are also demanding the release of those dissidents he has arrested since President Ben Ali's departure.
The rhetoric around the crackdown changed markedly earlier this week, when the Ghannouchi government started insisting it was the rightful government of the protesters, even though it was materially run by the same people as Ben Ali's government. They then started insisting the arrests of protesters were on behalf of the "Jasmine Revolution," saying the protesters were threatening stability and might lead to the return of Ben Ali.