As the Palestinian Papers continue to leak out, and continue to reveal the unseemly policies of the Palestinian Authority, PA officials are blasting al-Jazeera for its role in the leak and insisting all of the information, despite being confirmed repeatedly by Israeli and Western officials, are lies made up by the Qatari government to embarrass them.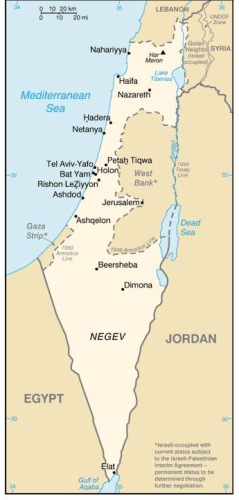 Indeed, PA President Mahmoud Abbas held a rally today where protesters burned posters of the Qatari Emir, and told them that al-Jazeera had faked all of the documents to trick Palestinians. He was greeted with a chorus of cheers.
Meanwhile, yesterday's "impromptu" attack on an al-Jazeera office in the West Bank turns out to have been anything but, as local journalists confirmed that the people leading the attackers were PA police officers wearing civilian clothes.
PA negotiator Saeb Erekat sought further action against al-Jazeera, insisting they were guilty of inciting violence against him and his family for reporting his involvement in past negotiations, including comments that seemed to eschew the right of return.