An apparently deal reached yesterday under intense pressure from the US government appears to be very much in doubt, as Afghan President Hamid Karzai is still refusing to dissolve the tribunal investigating massive fraud in the parliamentary elections.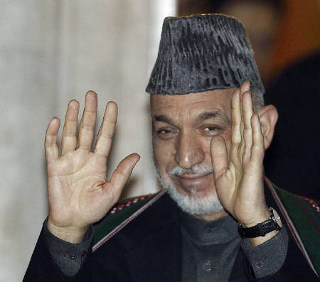 Karzai had announced last week he was delaying the first seating of the new parliament to allow the tribunal an additional month to investigate, prompting accusations he was trying to prevent a parliament from seating so he could operate unchecked, and also prompting threats from MPs to show up at parliament this weekend to seat unilaterally.
With the possibility of security forces being deployed to stop the MPs and the Obama Administration demanding Karzai accept the parliament as-is, a deal was reached yesterday, at least apparently, to allow parliament to meet.
But so far, they haven't seated, and officials say Karzai may still block the Wednesday seating if the parliament doesn't agree to accept the rulings of the tribunal. Given that the tribunal is just the latest in a myriad of investigations reporting enormous fraud by virtually every candidate, elected and unelected, this seems unlikely.