Saudi Arabian Foreign Ministry officials announced today that they are formally abandoning all mediation efforts in Lebanon, insisting that they can do no more in that regard and that the situation is getting more and more dangerous.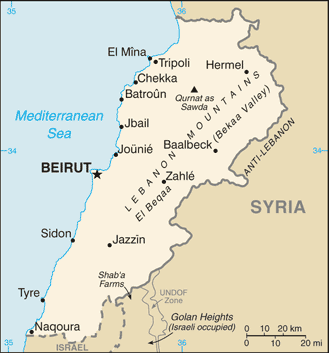 Foreign Minister Prince Saud al-Faisal said the Saudi King decided on the pullout after their efforts to broker a "compromise" deal with the Syrian government did not yield a result. Reports have suggested the two sides did actually come to a deal, but it was rejected by Lebanese PM Saad Hariri, under pressure from the US.
Lebanon's coalition government collapsed last week when the March 8 coalition, led by Hezbollah, withdrew their support. The nation is currently in a caretaker state pending either a new coalition or an election. With March 8 and March 11 holding the overwhelming majority of seats and seemingly irreconcilable, it seems the new coalition is unlikely.
At least in the near term. Though PM Hariri has insisted on talks and Hezbollah's leadership has ruled out joining in, the differences between the blocs appear entirely to be built around the UN Tribunal, and when the prosecutions come in March, it will likely create a new opportunity. Whether it is an opportunity for reconciliation or violence remains to be seen.