The attacks on Iraqi security forces continue unabated today, after yesterday's attack on a police recruitment center in Tikrit left 65 dead and 160 wounded, the vast majority Sunnis who were hoping to sign up for security forces. New attacks likewise targeted security forces and officials in predominantly Sunni regions.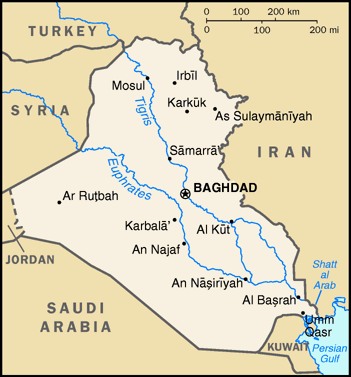 The new attacks included an ambulance bomber who attacked a police training center in the Diyala Province, killing at least 15, and a bombing attack which killed the deputy chief of the Diyala Provincial Council and three others, bringing the two day toll form the bombing attacks to 84 dead.
The new attacks also wounded scores of additional people, again overwhelming the hospitals in the area that were still coping with yesterday's major influx of casualties. So far it is unclear which insurgent faction is responsible for the attacks.
But what is clear is that despite official claims of major progress, the insurgency remains able to launch major attacks against security forces. With attacks still causing major civilian tolls annually, officials concede that the current level will continue for years to come.