Reports coming out of Pakistan claim that Afghan Taliban leader Mullah Omar had a heart attack on January 7 and spent much of last week in a hospital in Karachi. He has reportedly since been released.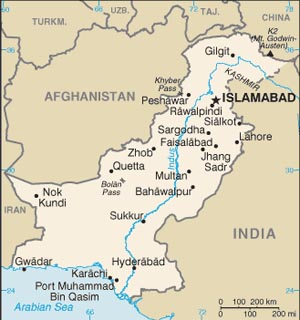 Omar, one of the most wanted men in the world, was said to have had a stent put into his heart, and was under the protection of Pakistan's Inter-Services Intelligence (ISI) agency during the duration of his visit. He is said to be recovering in an ISI safehouse.
The claims come from a private spying network run by former US officials, ctiing a doctor who was working at the Karachi hospital and saw Omar recovering after the operation. Pakistani Ambassador to the US Husain Haqqani, as he so often does, angrily denied the claims, insisting they were a plot to give Pakistan a bad name.
Yet it has been repeatedly reported and occasionally verified that the ISI has strong historic ties to the Afghan Taliban, and has sought to use its influence over the group to negotiate a role for itself at any reconciliation talks for Afghanistan.