At least three US soldiers have been reported killed today in Iraq, with two of them slain in an attack by an Iraqi soldier on the training center they were working at in Mosul. A third soldier was reported slain in central Iraq during "operations."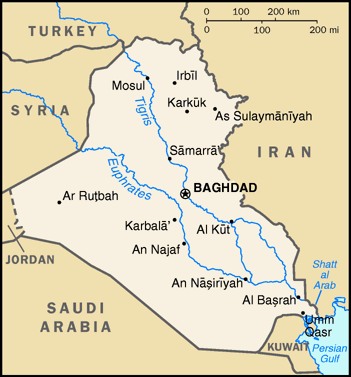 The Mosul incident came at the Ghazlani Training Center in the south of the city, when an Iraqi soldier smuggled real bullets into a training exercise and opened fire, killing two and wounding another. He was killed by US soldiers who were running the drill.
US reports confirmed the other killing but provided no details about exactly where or what sort of operation was involved. It is the largest single day US death toll in Iraq in months, and underscores the very real danger still faced by some 50,000 US soldiers in the nation.
The Status of Forces Agreement signed in late 2008 stipulated that the US should have all troops out by the end of this year, but Vice President Joe Biden, who just finished up a visit to Iraq, was vague about the promise, telling troops in a talk that they would "probably" remain into 2012.