The death toll of a major suicide attack in Pakistan's Bannu District has risen to at least 20, and officials say that it will likely rise farther as rescue operations continue. The attack is the single largest attack so far in 2011.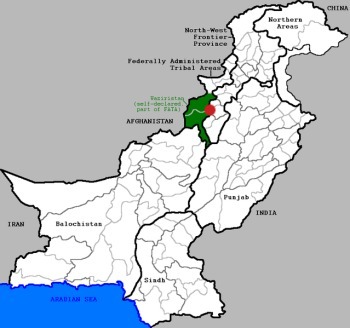 The attack targeted a police station in Maryan, along with an adjacent mosque for security personnel. Both were leveled in the attack and a number of people were left buried in the rubble. In addition to the 20 slain, 16 are also confirmed wounded.
The attack came as Vice President Joe Biden arrived in Pakistan to assure the nation of America's continued support in the war on terror, though many will undoubtedly be reminded that there was no such war in Pakistan before the US invaded neighboring Afghanistan.
Bannu has regularly been targeted by militant factions over the course of the past few years, usually by the Tehreek-e Taliban Pakistan (TTP). So far, no one has claimed credit for today's strike.