In the latest effort to provide some sort of evidence for their repeated claims of progress in the endless Afghan War, General David Petraeus today put forth a deal with tribal elders in a tiny village in Sangin District as all the evidence he needed.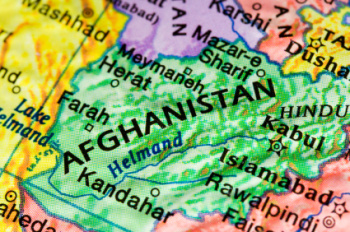 According to Petraeus this deal, which didn't actually involve the Taliban but instead an agreement by some tribal elders to try to keep the Taliban out of their village in return for US aid projects, "proves" that the Taliban are weak.
Petraeus went on to cite a claim by another NATO General, Josef Blotz, that the violence would continue throughout the winter and even intensify, as something that was probably annoying a number of Taliban fighters, who are used to having the winters off.
The flimsy evidence aside, Gen. Petraeus appeared to make no attempt to explain away the NATO report that emerged last week estimating the Taliban forces at 25,000, the exact same size they were before the US escalations.