The Israeli government today moved forward with the demolition of a large part of an historic hotel in occupied East Jerusalem, which will eventually be the site of some 20 new settlement units. The move sparked international criticism.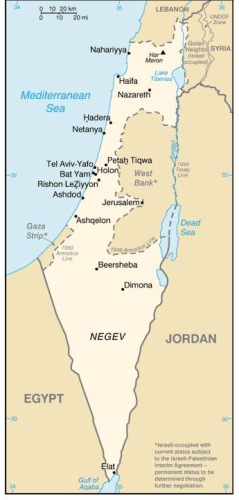 The planned demolition of the Shepherd Hotel has been coming for quite some time. The Israeli government took it over in 1967 and it was sold to an American settlement enthusiast in 1985, who announced his intentions in 2007. International criticism had led Israeli officials to revise the plan from 133 to 20 units, and to insist that the hotel itself would remain untouched.
Secretary of State Hillary Clinton condemned the move as a "disturbing development," and added that it would do serious damage to the goal of a two-state solution. The peace process, as with the hotel, has fallen on hard times recently, however, and its destruction surprises few who were paying close attention.
Settlers praised the move as a chance to cement Jewish control over East Jerusalem in general, and the Arab neighborhood of Sheikh Jarrah in particular.
The European Union, which also criticized the move, has also released a new report harshly condemning Israel's Jerusalem policy, which maintains that even the occupied portions of the city seized militarily in 1967 are "eternally" part of Israel, and suggests that the EU treat East Jerusalem as the capital city of the would-be nation of Palestine.