The first speech of the increasingly powerful anti-US cleric Moqtada al-Sadr since his return to Iraq came today in Najaf, and he offered qualified support for the Maliki government, saying he would continue to support them so long as they were working to make the situation in Iraq better.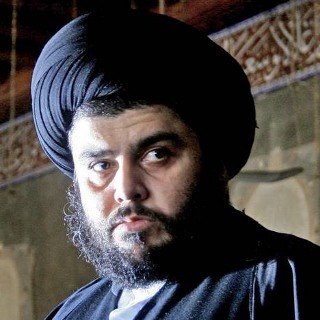 But when it came to the US occupation, the position was less conciliatory, as Sadr urged Maliki to follow through on his promise to get the US troops out and insisted that Iraqis should stop fighting amongst themselves and unite to chase the 48,000 US troops out.
To that end Sadr admonished the various militant groups, condemning the attacks on Iraqi Christians as well as the assassinations of government officials, saying "do not kill Iraqis but target the American forces."
Sadr's speech was one of the most highly anticipated in recent Iraqi history, and thousands of Shi'ites flocked to Najaf to hear it. It appears however that the crowd was a bit too much to handle for the cleric, and as the cheers and chanting grew more and more raucous, the cleric made a final call for the release of Mahdi Army detainees from Iraqi prison and abruptly left. Some reports suggest that was not designed to be the end of the speech but that the cleric decided to end early to avoid riling up the crowd even more.