Recognized as the winner of the recent elections by many, would-be Ivory Coast President Alassane Ouattara's ambition to rule now depends not on the ballot box, but his ability to convince foreign militaries to install him in power. To that end, he is eternally optimistic.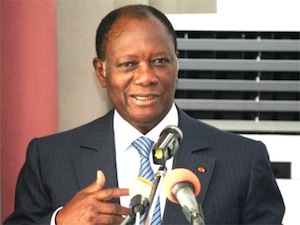 In a high profile interview with Radio France Internationale, Ouattara angrily rejected the notion of a recount and insisted that a foreign military invasion, ending with the conquest of the Ivory Coast and his eventual installation as the new ruler, would be "swift and simple."
"Military interventions of this kind have already taken place in Africa, as in Latin American – It's not very complicated," Ouattara insisted, adding that the entire operation "cannot take too long."
Officials across the world, particularly in Africa, have been pressing for current ruler Laurent Gbagbo to concede the election and flee into exile. Right now though it seems that effort is being shrugged off by Ouattara, who hopes to be installed as soon as possible, and with however much military force as is required.