Having spent the last 18 months in a prison in Peshawar, Tehreek-e Nifaz-e Shariat-e Muhammadi (TNSM) founder Sufi Muhammad is finally going to see a trial on charges of sedition, with procedings set to begin later this month.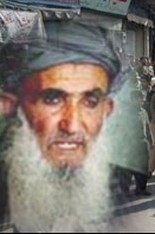 Muhammad was behind the negotiation of the controversial Malakand peace deal, which sparked US condemnation as a "surrender to terrorism" and allowed the expansion of Sharia courts in the Malakand region in Pakistan's Northwest Frontier Province (NWFP).
After US complaints the Pakistani government quickly abandoned the Malakand deal, ostensibly because of the "threat" posed by the much smaller Tehreek-e Taliban Pakistan (TTP) Swat Valley wing. Once the fighting began, however, troops soon began arresting TNSM leaders as well as the TTP.
The TNSM was able to garner support in the NWFP in no small part because the government's court systems were so slow and inefficient. Ironically having Muhammad held for 18 months in prison before seeing trial will likely strengthen that view amongst the locals.