The clearest indication yet that the war in Afghanistan really is a war across the entire nation and not just a little portion of the southwestern border region came today, when NATO troops confirmed clashes with Taliban forces in the Tora Bora mountains.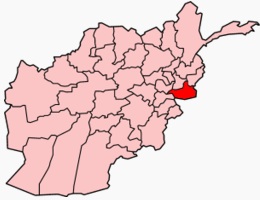 The mountains, in the far eastern Nangarhar Province, were the site of major fighting during the initial 2001 US invasion, and according to provincial officials there is a growing Taliban presence in the region once again. Strikes against the region were said to have killed at least five.
The remote district is far removed from Helmand and Kandahar, the supposed centers of this war, but as the insurgency spreads across the nation, even this region has not gone ignored.
Indeed, troops are reporting clashes in a number of outposts in the east, in the far north, in the far west, and everywhere in between. Despite claims of "progress" the war in Afghanistan remains very much a nationwide affair.