Last week's killing of two private security guards in Kabul continues to be a source of tension today, with the revelation that the troops who killed the guards were members of New Zealand's military, and a call from the owner of the factory they were guarding for the troops to be punished.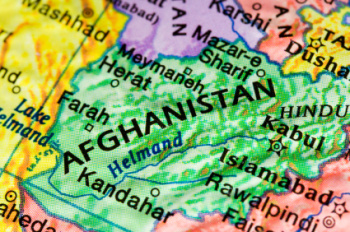 "I say apology is not enough," insisted Sakhizada, "you did not kill two cows. You killed two human beings." New Zealand's military insisted that the killings were appropriate to the rules of engagement, and also alleged that the guards "fired first."
Which Sakhizada denied, saying that the guards were actually hiding in a back office during the raid and yelling out the door that they weren't Taliban when the troops arrived and opened fire, killing two and wounding two others.
Most of the official complaints about the killings have centered around the fact that NATO launched the attack without consulting the Afghan Defense Ministry. While most of the nation is an open-fire zone at all times, the Afghan government maintains agreements are in place that insist they be consulted on fighting in the capital.