US commander in Afghanistan General David Petraeus is the latest to offer a hint that the administration is about to begin launching cross border raids into Pakistan, calling for attacks on both sides of the porous border.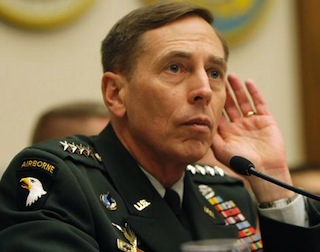 Petraeus insisted in his comments that the administration was planning to "do more hammer and anvil operations" and that much more needed to be done in the Federally Administered Tribal Areas (FATA) of Pakistan.
Though the administration has been pressuring Pakistan to launch more offensives there constantly, it seems the Pakistani military is about at its limits, and with little to show for it reports have been flying that the US is looking to start its own cross border raids, despite opposition from the Pakistani government.
Of course the US already kills several hundred people annually in FATA by way of CIA drone strikes, and the administration has been looking to expand those as well, but it seems that the near term goal is to move beyond CIA assassins and into overt military operations, regardless of the deleterious effects such actions may have on US-Pakistani relations.