The latest in a growing deluge of NATO attacks killing allies and civilians in Afghanistan took place today in the Faryab Province, when a NATO helicopter inexplicably attacked an official convoy heading to an event hosted by the local provincial council.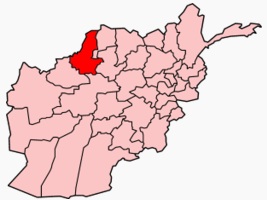 The attack targeted a number of vehicles, killing two people, reportedly a member of the Afghan police and the brother of a national MP. Three others, including two police and a civilian, were also wounded in the attack.
NATO insisted it was investigating the "inadvertent" strike, but insisted that they always take extraordinary care to avoid striking innocent targets, a claim becoming less and less credible with each passing incident.
Provincial governor Abdul Shafaq was reportedly present at the luncheon event the convoy was headed to, and expressed outrage at NATO over the attack, a comparative rarity in this northern province.