South Korean officials appeared to feel vindicated today after their high profile "live fire drills" against disputed territory along the maritime border with North Korea failed to start a massive, peninsula-destroying war. Then they went back to work trying to figure out more ways to stir up the North.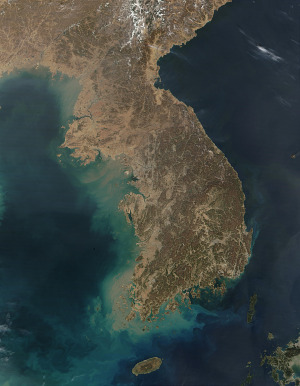 The drill was virtually identical to a previous drill which had sparked a brief but deadly exchange of fire along the border, and officials were ordering civilians into bunkers in anticipation that the new drill would start a full on war.
But North Korea, despite harsh rhetoric, didn't bite, which is to say didn't go along with starting the massive war, and the United States mockingly praised the North, with State Department officials saying this was how they "ought to behave."
So South Korean officials are now lookingh at yet more drills to "send a strong massage" to North Korea, which is to say they are going to take a few more swings at the hornets nest and see if anything comes out this time.
It is certainly gratifying that the drill managed to not start a massive war that would kill tens or hundreds of thousands of people, but it must be concerning how many people seem to be taking that as a challenge to provoke the North even more. The aversion of war was certainly a sensible move by North Korea's notoriously flakey government: how much more sensibility can be counted on?