The Obama Administration's ever-escalating drone war against Pakistan has moved into a new region today, after a missile attack against the Khyber Agency was reported to have killed at least seven people.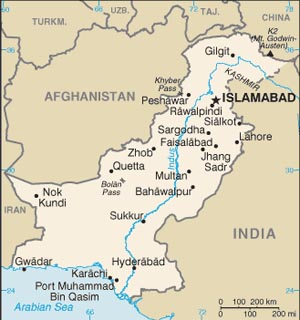 Officials disagreed on whether this was the first or second such strike against Khyber, as there were some conflicting reports of an attack in May. Pakistan's own military had been launching massive numbers of strikes in the region at the time, however, so it was never conclusively tied to the US.
The timing of the attack, as the US ratchets up demands on the Pakistani government to "do more" in its tribal areas, suggests that the administration is escalating across the region. President Obama had also sought Pakistani permission to launch drone strikes in Balochistan, but was rebuffed.
Escalating into Khyber also brings the drone strikes, once completely restricted to the North and South Waziristan Agencies, closer to the major city of Peshawar. Strikes too near the city, as with the proposed strikes in Quetta, would likely spark a major backlash among the Pakistani public.