In a series of air strikes launched yesterday in the Baghlan Province in northern Afghanistan, the NATO forces destroyed a public school as well as killing 30 "suspected Taliban militants," according to the provincial governor.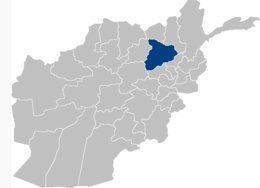 The governor termed the attack on the school an "accident," and so far there have been no reports of civilian casualties from that particular attack. The identies of the 30 slain in the other strikes have yet to be announced, beyond their being "suspects."
NATO and the Afghan government have been struggling with a growing Taliban presence in the province over the past several year. Baghlan, as with much of the rest of northeastern Afghanistan, had virtually no Taliban presence ahead of the 2001 US invasion.
NATO also has yet to discuss the attack on the school or to provide any sort of explanation as to how the apparent accident happened. The destruction of the school will likely fuel more public opposition to the war effort.