Mark Stephens, who is Julian Assange's lawyer, appeared today in an interview with David Frost to lambaste the Swedish government for its warrant against his client, noting that the Swedish government still won't produce evidence against Assange or even clarify exactly what he is being charged with.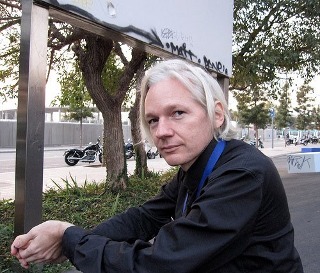 Stephens also said the Swedish government is using its extradition attempt as a way of keeping Assange held and that they have said they are willing to turn over Assange to the United States, where he also hasn't been charged with anything but where top officials have called him a "terrorist" and called for his execution.
The US is hoping "they can get their mitts on him," insisted Stephens, adding that Assange wasn't particularly keen to be sent to the US over concerns he might be killed.
Stephens reiterated that Assange is willing to meet with Swedish prosecutors in London to answer the questions for which his warrant was nominally released, and the objection to his extradition seems to be centered primarily around the concern of being disappeared into a legal black hole in the US.
The Swedish case against Assange is based around consensual sexual relationships with two women, and the prosecutor in the initial city in which it occurred insisted there was no case. It was at this point the case was brought to a second Swedish city, where a second investigation sparked the "questioning" warrant.