The P5+1 summit with Iran being held for the last two days in Geneva, Switzerland has stalled, with both sides appearing to have agreed on absolutely nothing, except for the idea that there should be more talks next month.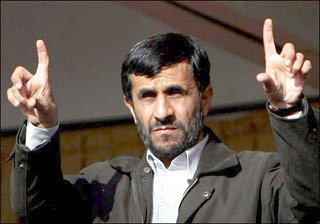 Officials termed the talks "an exchange of views" and both sides seemed to emphasize that absolutely no real progress was made, but US officials also insisted the talks proved the sanctions against Iran were "working."
The next round of talks are scheduled to be held in Turkey, some time after the new year. Iranian President Mahmoud Ahmadinejad said that the talks would lead to better results if the P5+1 agreed to end all the sanctions against Iran.
Holding the talks in Turkey will likely mean the inclusion of Turkish officials in the meetings. Turkey, though a NATO member, also has close ties to Iran and has expressed support for Iran's right to a civilian nuclear program, despite official US outrage.