Few people seem to have any serious hope for the 90 day settlement freeze salvaging the peace process, but whether it does or not, Prime Minister Benjamin Netanyahu warns, it will be the absolute last freeze.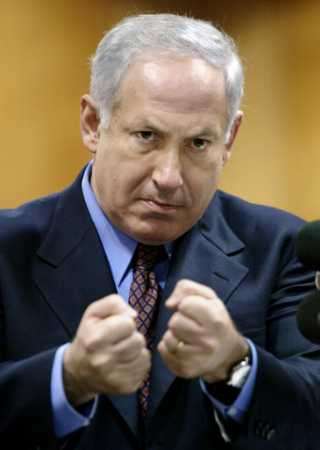 But even this freeze remains very questionable, with public protests in Israel against it and Netanyahu emphasizing that he won't even allow the question to come to a vote in the cabinet unless the US steps up with written pledges beyond the $3 billion already promised. The US is said to have already promised that East Jerusalem doesn't have to be included.
Which, according to the Palestinian Authority, means they won't return to the talks. The Obama Administration has taken it upon themselves to negotiate the terms of the limited freeze to "save the talks," but Palestinian officials say they have largely been out of the loop regarding the talks.
US officials have said they believe it will take more than a year of additional talks to reach a peace deal, but if the efforts for the 90 day freeze come with a US pledge never to ask for another freeze and promises to block Palestinian statehood outside in any circumstance outside of Israeli approval, both of which seem a given, it seem the deal is going to abstruct a peace settlement more than kick start it.