Starting about this time in 2009, a number of officials began making grim predictions for the year to come, insisting 2010 would be a violent year in Afghanistan. These predictions invariably came with claims that the momentum was starting to shift in favor of NATO.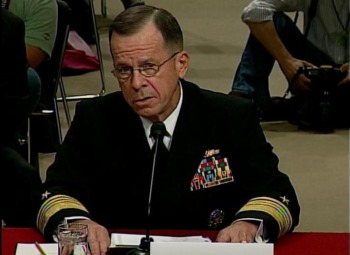 Fast forward 12 months and NATO is reeling after the deadliest year yet for the nearly decade long occupation and Admiral Michael Mullen is the first out of the gate with a prediction for a "very difficult" 2011.
Mullen's prediction, given today on ABC's "This Week," came, as they often do, with the claim that "it has started to get better" in Afghanistan. The improvements, of course, don't come with any decline in death toll among troops or civilians.
Mullen also insisted that the end of 2014 transition date was achieveable, though he stopped far short of defining exactly what would happen then. Pentagon officials have warned that the date is not set in stone.
Last 5 posts by Jason Ditz