US officials have been pressuring Pakistan to allow the expansion of CIA drone strikes beyond the nation's Federally Administered Tribal Areas (FATA) and into Pakistan's largest province of Balochistan.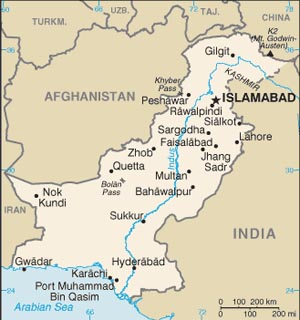 Pakistani intelligence officials reportedly rejected the US demand for access to Balochistan, but did agree to a compromise allowing a larger number of CIA agents to operate on the ground in the Baloch capital city of Quetta.
The US has been launching drone strikes against FATA for years, but has dramatically increased the numbers since President Obama took office. The vast majority of those killed in the strikes appear to have been innocent civilians, and only a handful of militant leaders were ever killed.
The prospect of escalating those strikes into Balochistan would also be hugely unpopular, as Pakistanis have complained about the attacks in FATA, only nominally Pakistani territory to begin with, and would undoubtedly object much more loudly to attacks in an actual Pakistani province.